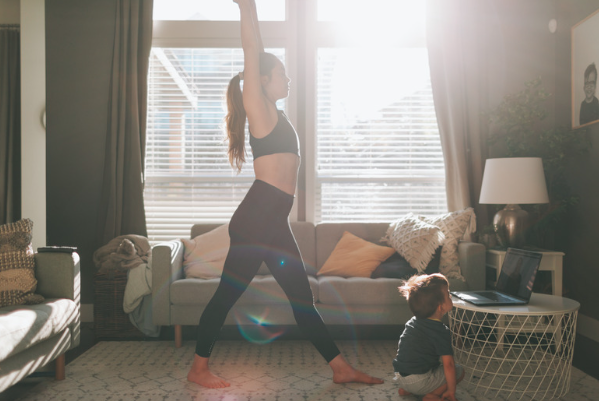 Blog
Resurgence of Life Beyond COVID-19: A Fitness Industry Perspective
Unlike our generation's biggest challenges of the past, including 9/11 and the 2008 financial crisis, COVID-19 has required us to look in the mirror and evaluate the strength and resilience of our own bodies.
Unlike our generation's biggest challenges of the past, including 9/11 and the 2008 financial crisis, COVID-19 has required us to look in the mirror and evaluate the strength and resilience of our own bodies. This pandemic made our vulnerability to the world's biggest problem very personal because it questioned whether our physical habits are putting our bodies in the optimal position to survive. As a result, the fitness industry will have far more importance in people's lives than ever before. We have so much control of the outcome when we face this crisis. If we are strong and healthy, we are best prepared to handle it and physical fitness plays a major role in our health. Having strength in our muscles suggests that we have strength within our bodies.

While working in the fitness industry during the last 10 years as a sales person, manager, investor and managing partner, I have seen consumer behavior shift towards boutique fitness where community and variety had become the focus. I anticipate that as gyms and studios reopen their doors, there will be more shifts in behavior than simply complying with the physical distancing and cleaning policies. These are the main adjustments I expect.


1. At Home Fitness Is Here to Stay

Even before COVID-19, consumers and investors had rising interest in options such as Peloton and Mirror, which raised $34 million as recently as October of last year with support from lululemon. Now, these at-home options are even more popular, especially since many people are working from home or caring for children at home. This new demand in the marketplace will most definitely generate more competition, with new resistance band options, kettlebell companies and even elaborate personal strength training systems being introduced to consumers. Along with some of the physical equipment that is available, the market is now saturated with online training programs, many of them free, offered by fitness trainers, gyms and even brands like Nike. I anticipate that market forces will continue to drive the price of digital fitness down as more alternatives become available while demand plateaus. Ultimately, free or low-cost virtual fitness options will become amenities that brands offer while they try to monetize some of their other offerings like retail products and physical equipment.


2. The Return Of One-On-One Training

Perhaps it's not accurate to say that one-on-one personal training ever went away, but there is no denying that it took a back seat to boutique fitness classes, which delivered perks such as affordability, community, fun and creativity. ClassPass, a monthly subscription-based platform that offers people to sign-up to different fitness classes with local gyms, had an impact on the industry when it launched in 2013, but has now shifted like most other gyms to offer digital content. When boutique fitness studios re-open, they will operate at a fraction of their maximum capacity. Gym-goers will most definitely transition to less crowded settings and one-on-one training will be even more appealing. As a managing partner of a science-based, 30-minute, one-on-one weight training studio, we are receiving a surge of interest with new and existing clients to schedule their (one-on-one) personal weight training sessions as soon as we reopen." Part of the appeal is that the perceived risk of infection is lower, and I believe another factor driving behavior is the need to maximize fitness results and health with our 30-minute sessions. Personal training is effective because it caters to the individual's specific needs, goals and abilities. Considering how vulnerable people feel right now and how much their physical fitness might have diminished since the stay-at-home orders have been in place, this is their biggest opportunity to address their own bodies and re-build their vitality. Personal training also makes people feel connected and cared for with personal attention, which they likely desire after the last few months at home. Lastly, those who lack the motivation of working out on their own or via digital content will defer to their personal trainers who will hold them accountable in person. For companies that can sustain personal training models alone, the focus should be on maximizing the customer lifetime value. With emphasis on delivering impeccable service, being in personal contact with a client, delighting them with unexpected gestures and delivering customized, effective programming, clients will come more frequently, refer more friends, and stay loyal for longer. Personal outreach and attention rather than mass emails and promotions will be the key.


3. Back To Basics And The Great Outdoors

As more people take their health into their own hands and with people's finances being affected during this crisis, I anticipate that physical activities will continue to take place outside. There has been evidence of this already, with people walking, running and biking for exercise, so continuing those habits will naturally be easier. In Chicago, we've even seen more individuals doing yoga or jumping rope in the park. Now that summer is almost here and people are eager to leave their home, I predict that they will continue to enjoy their time in the sun (perhaps with a friend or two) where they can do basic things such as jog, squat, do pushups, and stretch without needing any fancy equipment or having to make any financial investments. The appeal of outdoor workouts is also that risk can be minimized with proper social distancing and being able to avoid contact with surfaces touched by others. If companies choose to try to monetize the outdoor workout, they will have to do something different than just offer great energy and high-heart rates. Thinking outside the box is about differentiation and might mean, for example, finding a way to get equipment outside (I once took a great outdoor spin class with a company that transported bikes to various parks). Businesses that innovate will be rewarded.

Fitness professionals will always tell us that everything comes down to achieving the client's desired fitness results and the post-COVID world of fitness ultimately focuses on these results. The resurgence of life beyond COVID will require fitness businesses to be hyper-focused on the individuals' health and actions as these are the factors that will dictate the fitness industry's future success. Because this is the case, individuals will likely either pay a premium to make this happen or will opt for options that avoid costs altogether if their finances were impacted.

How we define healthy fitness results now may be different, ranging from having convenient sweat sessions in a home setting and maximum output via a customized session with an expert, to staying safe by being outside and away from others, but ultimately, building a strong body designed to survive a virus.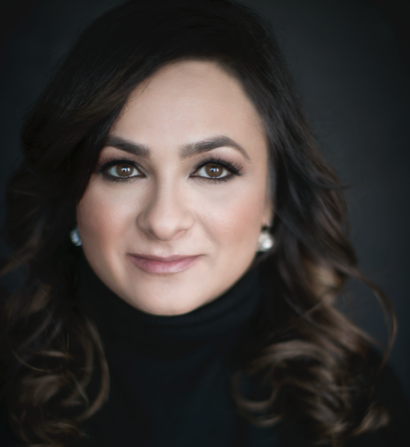 Guest Post by: Mimi Bosika Business Owner, Executive + Serial Fitness Entrapreneur - Strength Societymimi@delostherapy.com
Written by